Oct 16, 2023 07:08 PM Central
Liyana Md Yusof | The One With Oils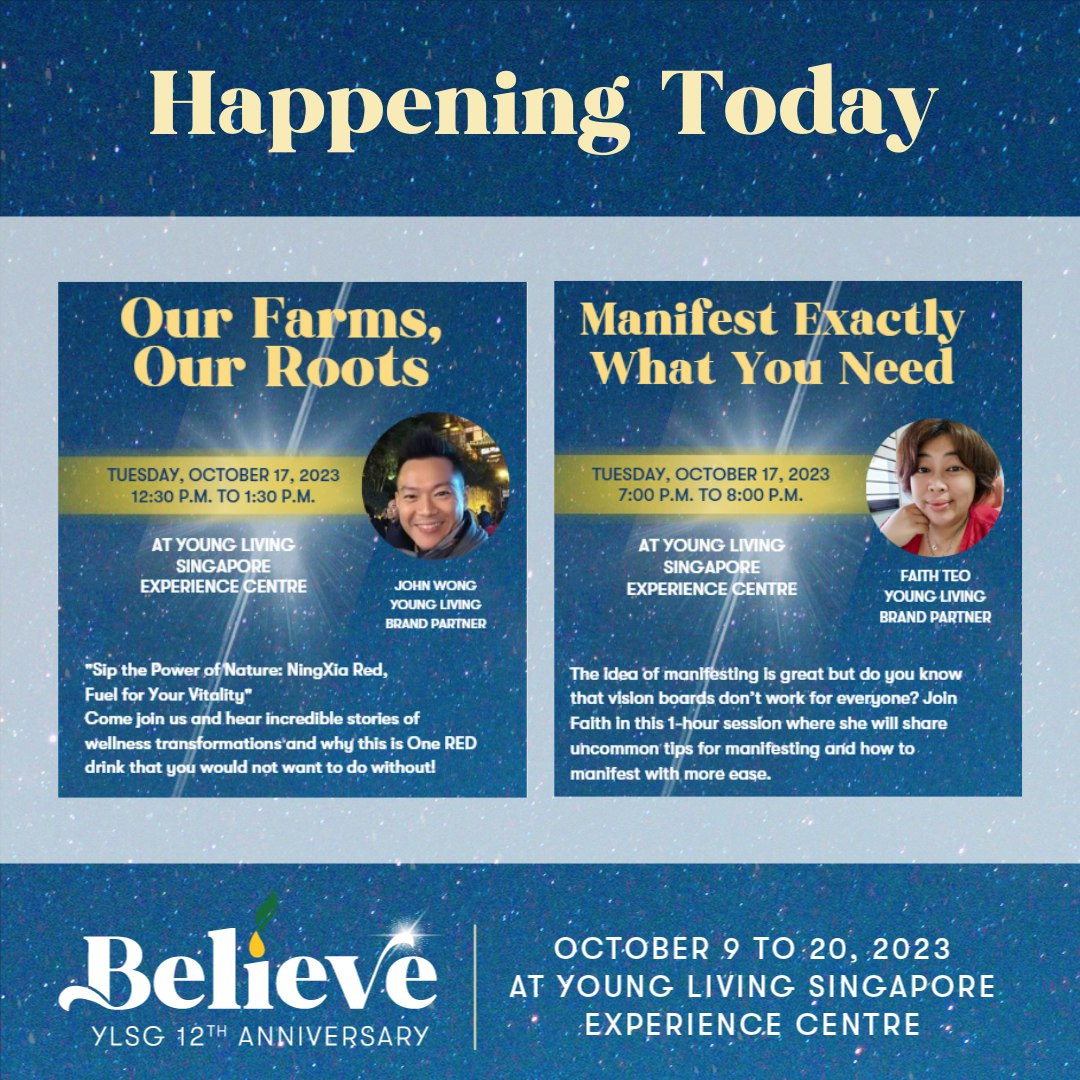 🎉 Join us in celebrating the kickstart of Young Living Singapore's 12th Anniversary today! Visit YLSG Experience Centre for an array of FREE activities and engaging talks. #ylsgturns12
🥳 What's Happening Today?
📍 [Our Farm, Our Roots] https://bit.ly/YLSG23_17OCT_TALK1
NingXia Red – a potent blend of Wolfberry and pure fruit goodness, with Young Living's unique Seed to Seal process. Listen to inspiring wellness stories and discover why this is the essential RED drink!
📍 [Manifest Exactly What You Need] https://bit.ly/YLSG23_17OCT_TALK2
Learn the techniques and strategies to harness the power of positive thinking and intention-setting to bring about the things you want in life!
For details on all other sessions: https://bit.ly/ylsg-BelieveOpenhouse-schedule 🌟
#YLSG #YLSGPromotion #SingaporeYoungLiving #EssentialOils #EssentialOils101 #YoungLiving #YLCommunity #YLSGOiler #YLSGOilers