Oct 10, 2023 08:09 PM Central
Liyana Md Yusof | The One With Oils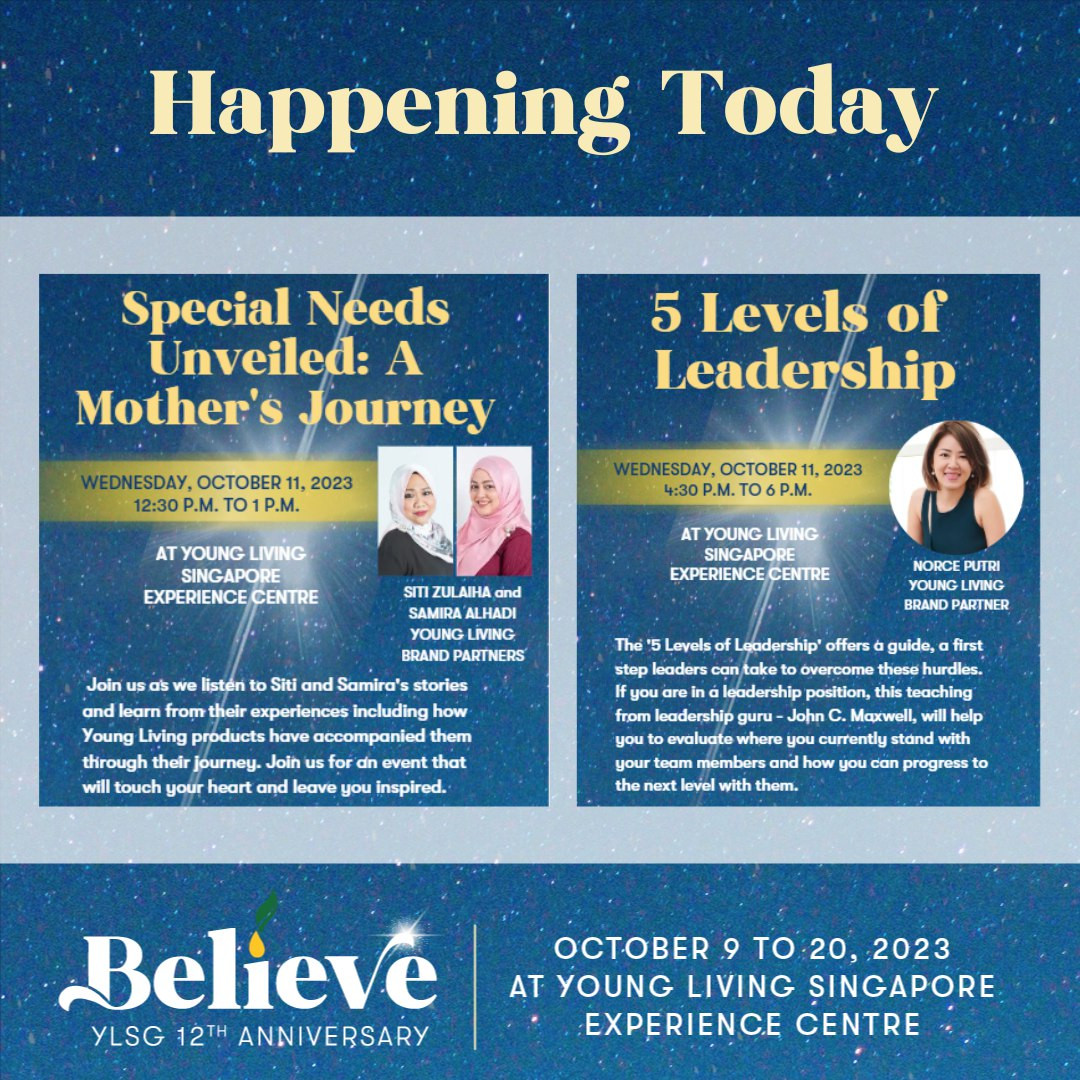 🎉 Join us in celebrating the kickstart of Young Living Singapore's 12th Anniversary today! Drop by the YLSG Experience Centre for an array of FREE activities and engaging talks.
🥳 What's Happening Today?
📍 [Special Needs Unveiled: A Mother's Journey] https://bit.ly/YLSG23_11OCT_TALK1
A mother's love knows no bounds. Join us in this enlightening discussion as we gain insights into the hurdles and difficulties faced in caring for children with special needs.
📍 [5 Levels of Leadership] https://bit.ly/YLSG23_11OCT_TALK2
Leadership is a path of growth, not an inherent trait. Learn from experience and embrace a structured approach to accelerate your progress on the leadership ladder.
For details on all other sessions: https://bit.ly/ylsg-BelieveOpenhouse-s#ylsgoilers 🌟
#YLSG #YLSGPromotion #SingaporeYoungLiving #EssentialOils #EssentialOils101 #YoungLiving #YLCommunity #YLSGOiler #YLSGOilers