Oct 12, 2023 07:30 PM Central
Liyana Md Yusof | The One With Oils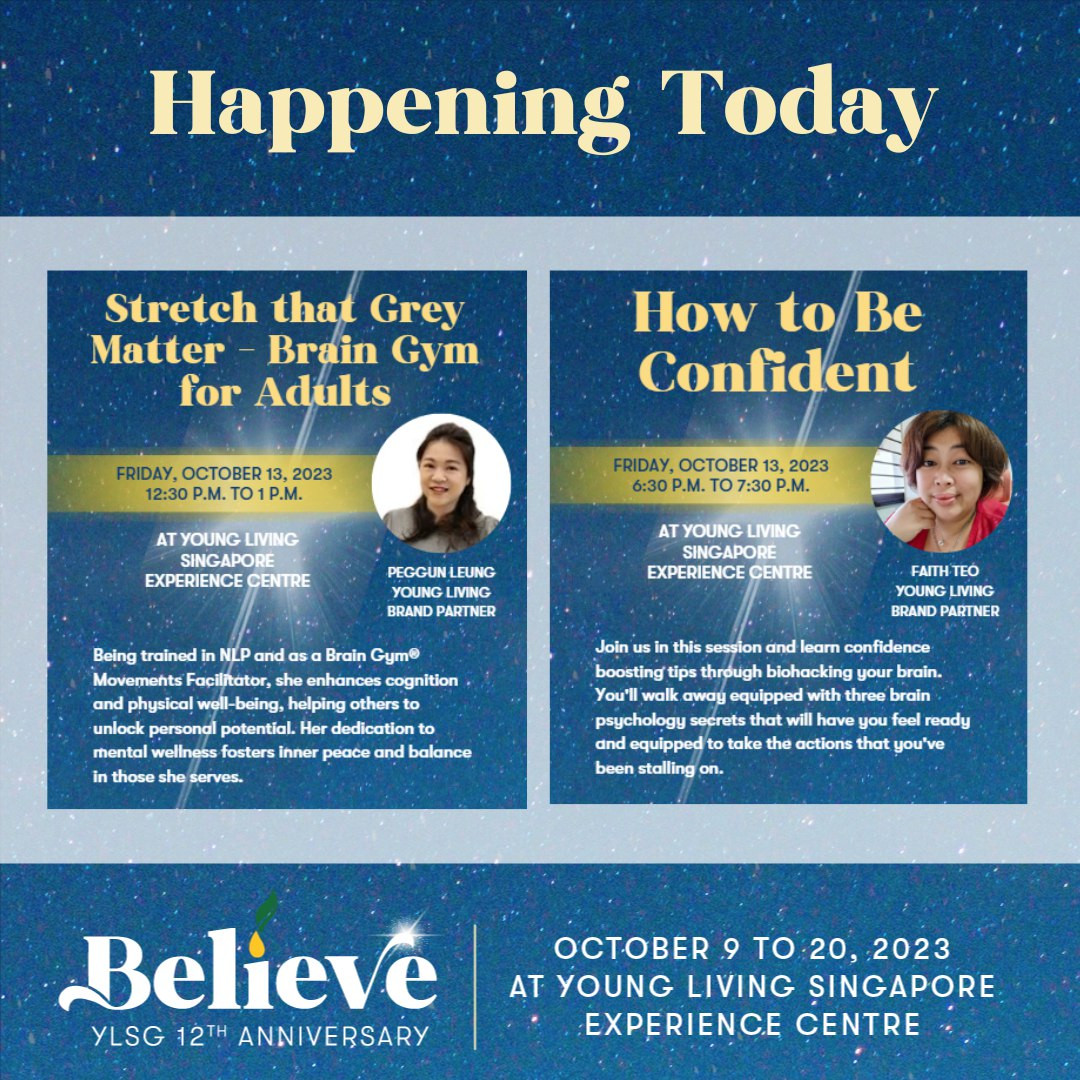 🎉 Join us in celebrating the kickstart of Young Living Singapore's 12th Anniversary today! Drop by the YLSG Experience Centre for an array of FREE activities and engaging talks.
🥳 What's Happening Today?
📍 [Stretch that Grey Matter - Brain Gym for Adults] https://bit.ly/YLSG23_13OCT_TALK1
Engage in mental exercises to unlock your brain's untapped potential and utilize its full power in your everyday life.
📍 [How to be Confident] https://bit.ly/YLSG23_13OCT_TALK2
Join us for an empowering event where you'll learn how to boost your self-assurance and discover the keys to confidence!
For details on all other sessions: https://bit.ly/ylsg-BelieveOpenhouse-s#ylsgoilers 🌟
#YLSG #YLSGPromotion #SingaporeYoungLiving #EssentialOils #EssentialOils101 #YoungLiving #YLCommunity #YLSGOiler #YLSGOilers