Oct 11, 2023 09:49 PM Central
Liyana Md Yusof | The One With Oils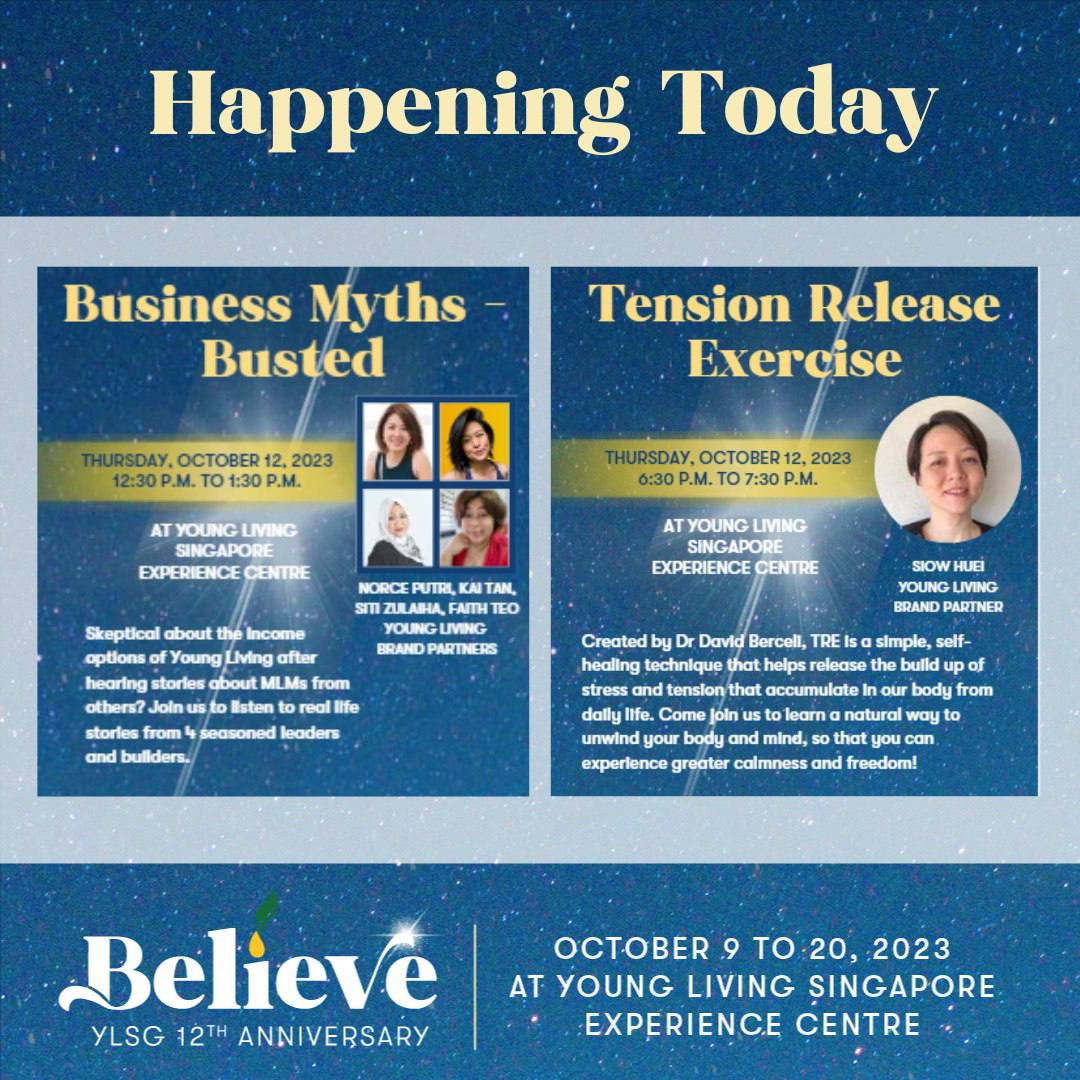 🎉 Join us in celebrating the kickstart of Young Living Singapore's 12th Anniversary today! Drop by the YLSG Experience Centre for an array of FREE activities and engaging talks.
🥳 What's Happening Today?
📍 [Business Myths Busted] https://bit.ly/YLSG23_12OCT_TALK1
Gain valuable insights into Young Living's business opportunities from accomplished members and discover how you can unlock a world filled with excitement and potential!
📍 [Tension Release Exercise] https://bit.ly/3Zx4hhQ
Say goodbye to tension using straightforward techniques and pave the way to a healthier, more resilient body.
For details on all other sessions: https://bit.ly/ylsg-BelieveOpenhouse-schedule 🌟
#YLSG #YLSGPromotion #SingaporeYoungLiving #EssentialOils #EssentialOils101 #YoungLiving #YLCommunity #YLSGOiler #YLSGOilers