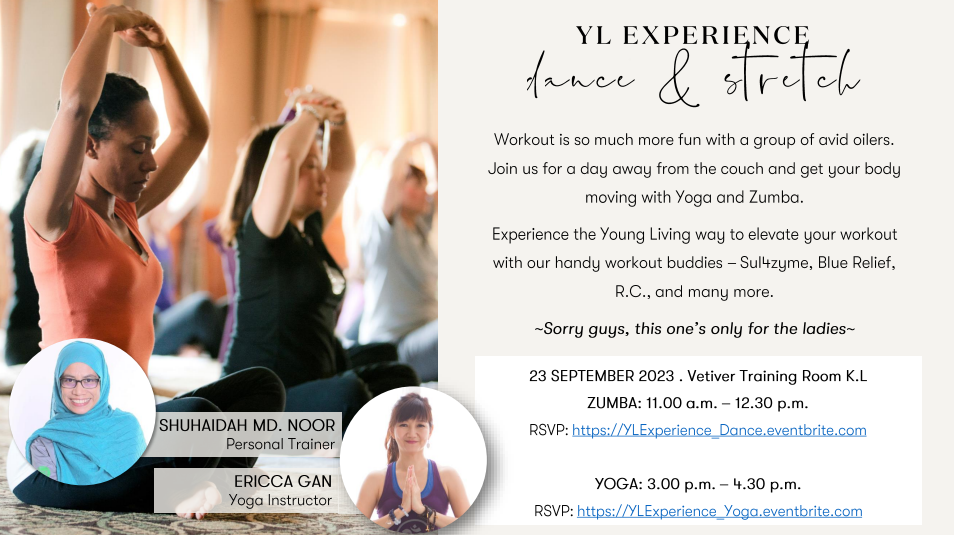 Sep 23, 2023 11:00 AM

AU Western/Singapore time
Workout is so much more fun with a group of avid oilers.
Join us for a day away from the couch and get your body moving with Yoga and Zumba.
Experience the Young Living way to elevate your workout with our handy workout buddies – Sul4zyme, Blue Relief, R.C., and many more.
~Sorry guys, this one's only for the ladies~