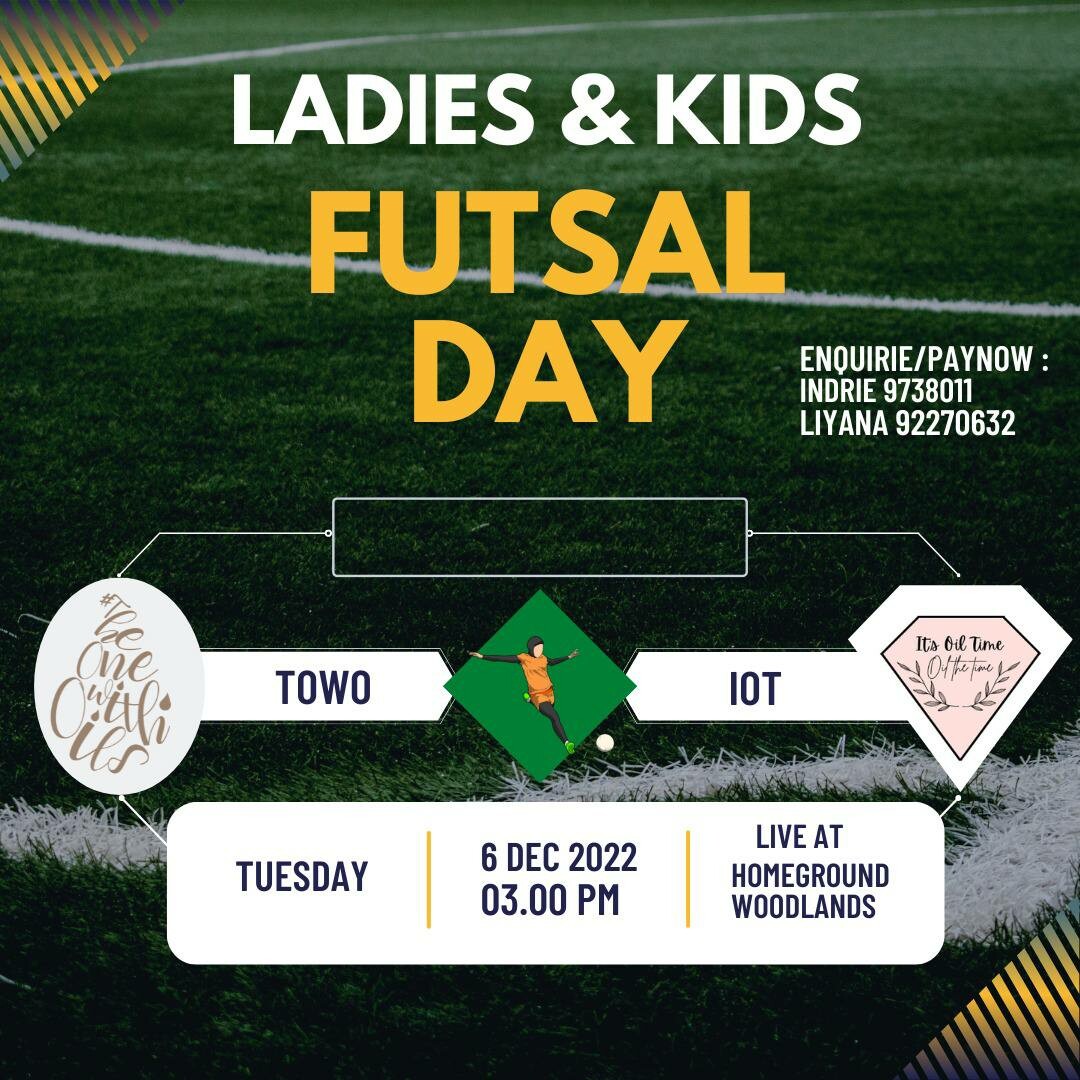 Dec 06, 2022 03:00 PM

AU Western/Singapore time
Venue: Homeground Woodlands
200 Woodlands Industrial Pk E7, Singapore 757177
* This is a ladies/ parent-child futsal session.
* All ladies will be grouped in 4-5 pax for each team and they would be playing amongst each other. Same goes for the children.
* A commitment fee of $15 is payable by adult while children play for free. Drinks will be provided for both adult and children. Please PAYNOW $15 to 92270632 (Liyana). A confirmation text will be sent to you once payment is made.
* This event will be on first come first serve basis.
DISCLAIMER:

By signing up for this futsal activity (hereinafter referred to as "activity") you agree to the following:

* You have voluntarily participate in this activity and is fully aware of any risk involved;
* Both adult and child participants are generally fit and healthy;

* You are deemed to have consulted your doctor for any pre-existing medical conditions and this activity is suitable for both adult and child participants;

* Adult participants are fully responsible for their own child/ children participants at all times.
*The organiser of this activity will not be liable for any damages, accident or injuries sustained during and/or arising out of this activity.

* Please wear appropriate sports outfit and shoes.

* For any further queries, please contact Liyana (92270632) or Indrie (9738 0811).
STAY SAFE AND LET'S ENJOY FUTSAL TOGETHER!