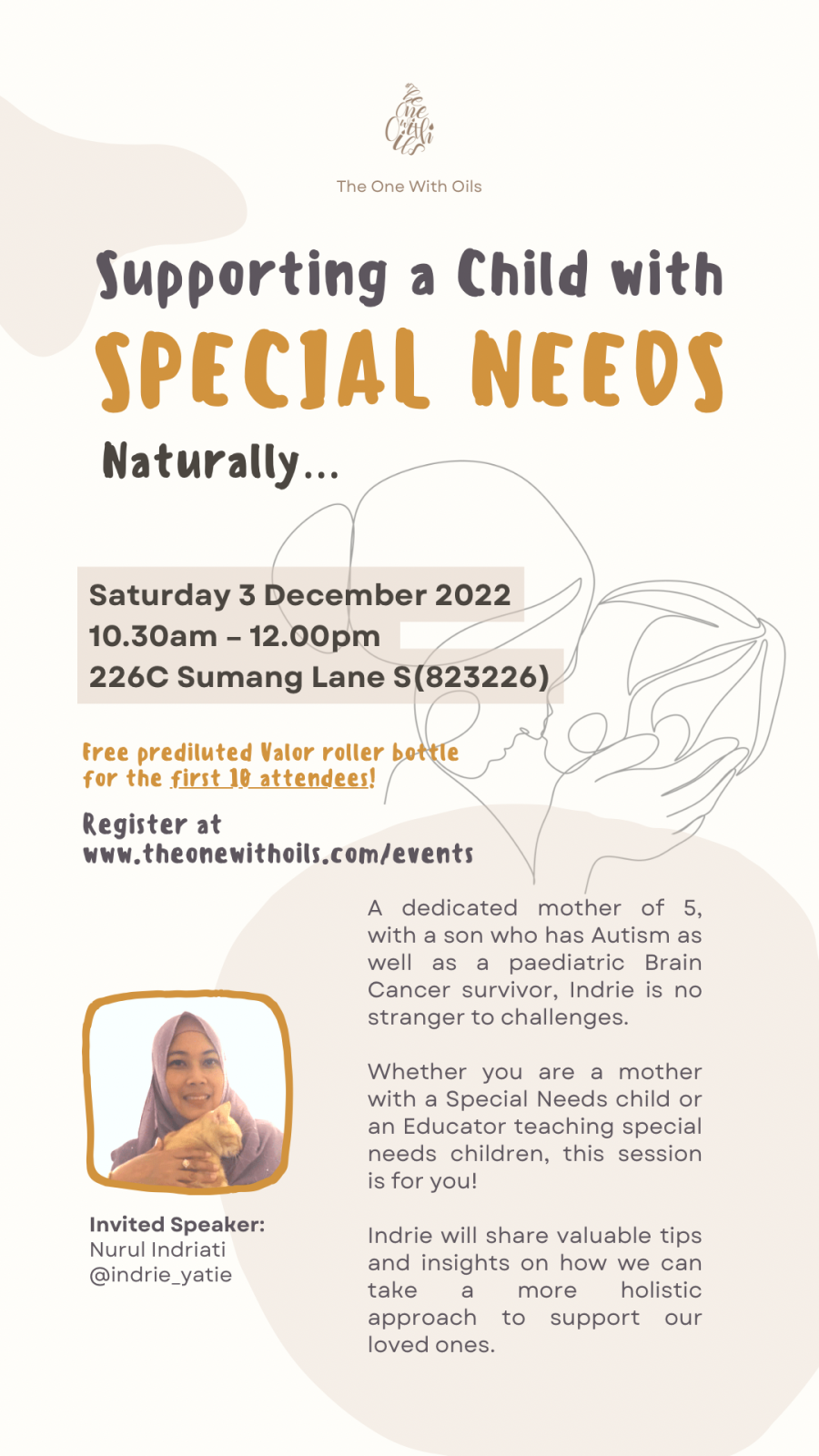 Dec 03, 2022 10:30 AM

–

Dec 03, 2022 12:00 PM

AU Western/Singapore time
A dedicated mother of 5, with a son who has Autism as well as a paediatric Brain Cancer survivor, Indrie is no stranger to challenges.
Whether you are a mother with a Special Needs child or an Educator teaching special needs children, this session is for you!
Indrie will share valuable tips and insights on how we can take a more holistic approach to support our loved ones.